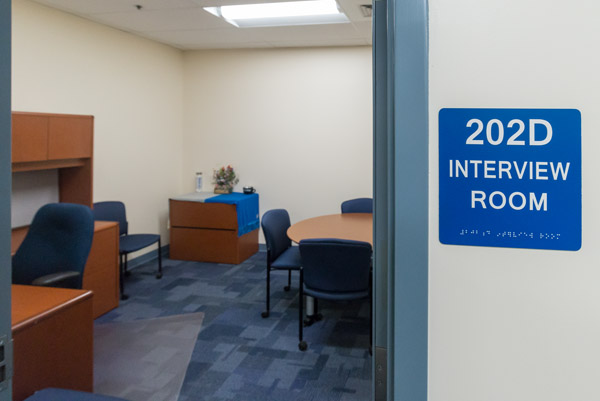 Interview Rooms
Schedule your on-campus interviews in one or more of the four interview rooms located within the Career Services suite. At no cost to your company, interview rooms provide employers with a private, professional space.
Please bring any paper, pens/pencils, notepads or other office supplies you may need for your interviews.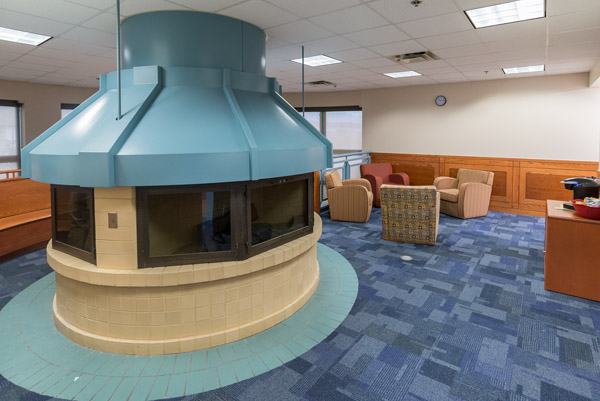 Employer Lounge
Between scheduled interviews, make use of our Employer Lounge to make a cup of coffee and catch up on work while you are out of the office.
I have completed interviews on two separate occasions and was very satisfied with both visits. We hired a full-time and intern on my first visit and on my second another intern for our Brighton office and our headquarters hired an intern base on my interviews documentation.
I will say that anyone who is coming to Penn College to interview students for full-time or internships needs to get a good night's rest because you will have a full day of reviewing and discussing with excellent candidates. The hardest part is deciding which of the many qualified candidates you will meet with.
My experience has always been positive. Great school, great programs and a prepared career services department.
Wesley Doneth - Regional Sales Manager NE, Fronius USA LLC
Request an interview space or additional information
A staff member will be in touch to discuss next steps.
A standard interview day is between 8:00 a.m. - 4:30 p.m. With ample notice, exceptions to these times can be arranged.